Pediatric Care: How to Choose a Pediatrician for Your Child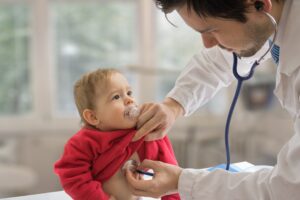 Do you feel overwhelmed just thinking about choosing a child for your pediatrician? You're not alone. When a new child is born, your family relocates, or your children's needs change in general, you have to think about finding a new health care provider that will take the best care of your children. Fortunately, there are some simple steps you can take to ensure that your child receives the best care.
Call Their Office
Give prospective pediatricians offices a call to ask them some general questions. The way that you're greeted by their office staff is more often than not a great indicator of that office's atmosphere.
Take an Office Tour
Next, ask them if you and your child can take a tour of the office and speak with one of the pediatricians on staff. Meeting face to face is a great way to learn if your child will trust their new pediatrician.
Look on Their Website
See what kind of features their website has to offer. Many offices have online bill pay and appointment scheduling, which make things much easier for you to keep track of your billing statements and appointment reminders.
Read Reviews
You can learn a lot about a prospective pediatrician just by reading what other patients have said about them. These reviews can often be found on their website and social media pages. It can always be helpful to ask other parents you know and see what they have to say about their pediatrician or the pediatrician you are interested in.
Find Out What Insurance They Accept
Payment procedures are an important part of you and your child's experience, so be sure to learn in advance what kind of insurance they accept, and if they accept Medicaid.
At Provo Pediatrics, we love welcoming new patients into our family! Set up an appointment with us today.